PROMPTED JOURNAL
Get to know yourself with meaty journal prompts
Squeeze self-reflection into your days. 🌇
Be your own best friend... and cheerleader, therapist, spiritual guru, etc.

Reflect on your hopes and dreams, and really listen to yourself like a best friend would.
Our carefully crafted prompts serve as "conversation starters" for a chat between you and… you.
Thoughtful journaling for busy lives:
Our prompts remove the struggle of thinking of things to say, and make this journaling habit easy to maintain.
We respect your privacy:
Given the personal nature of your entries, we do not store any of your data. You will NEVER be asked to log-in or register to use any of our apps.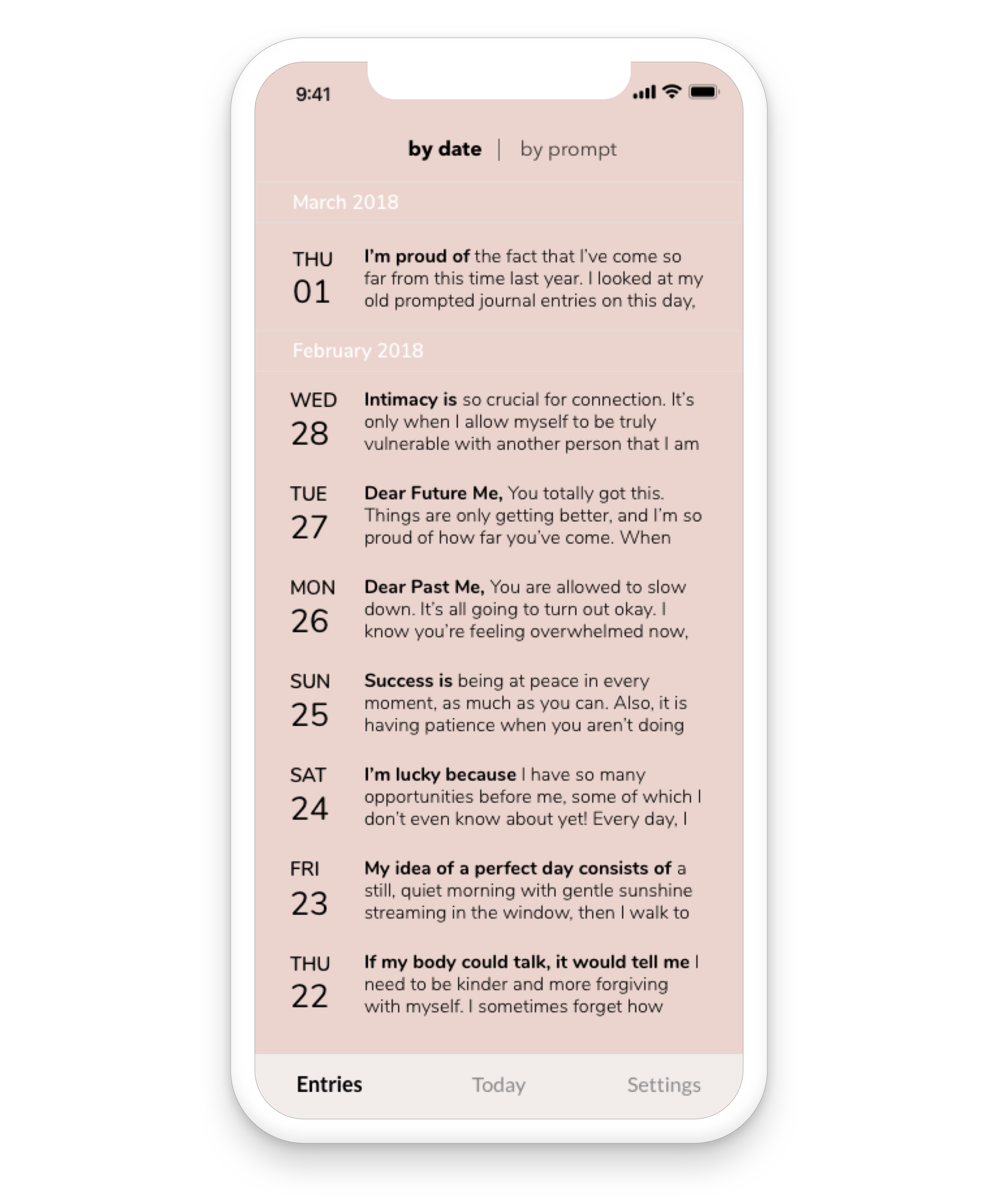 Reflect on a different prompt every day
Hear yourself on various topics. 💬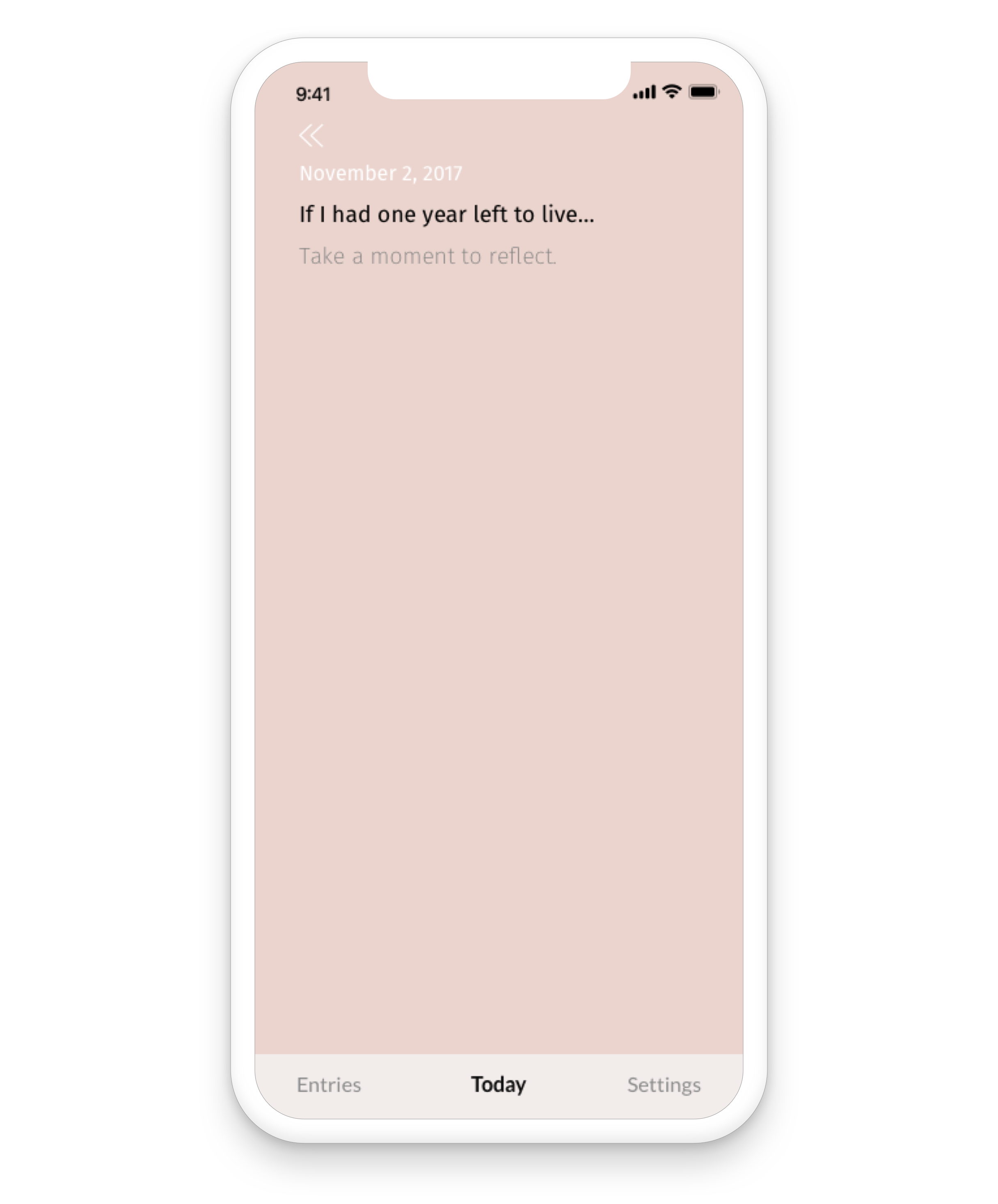 Think about the big questions
Make the most out of your
"me-time". 🍵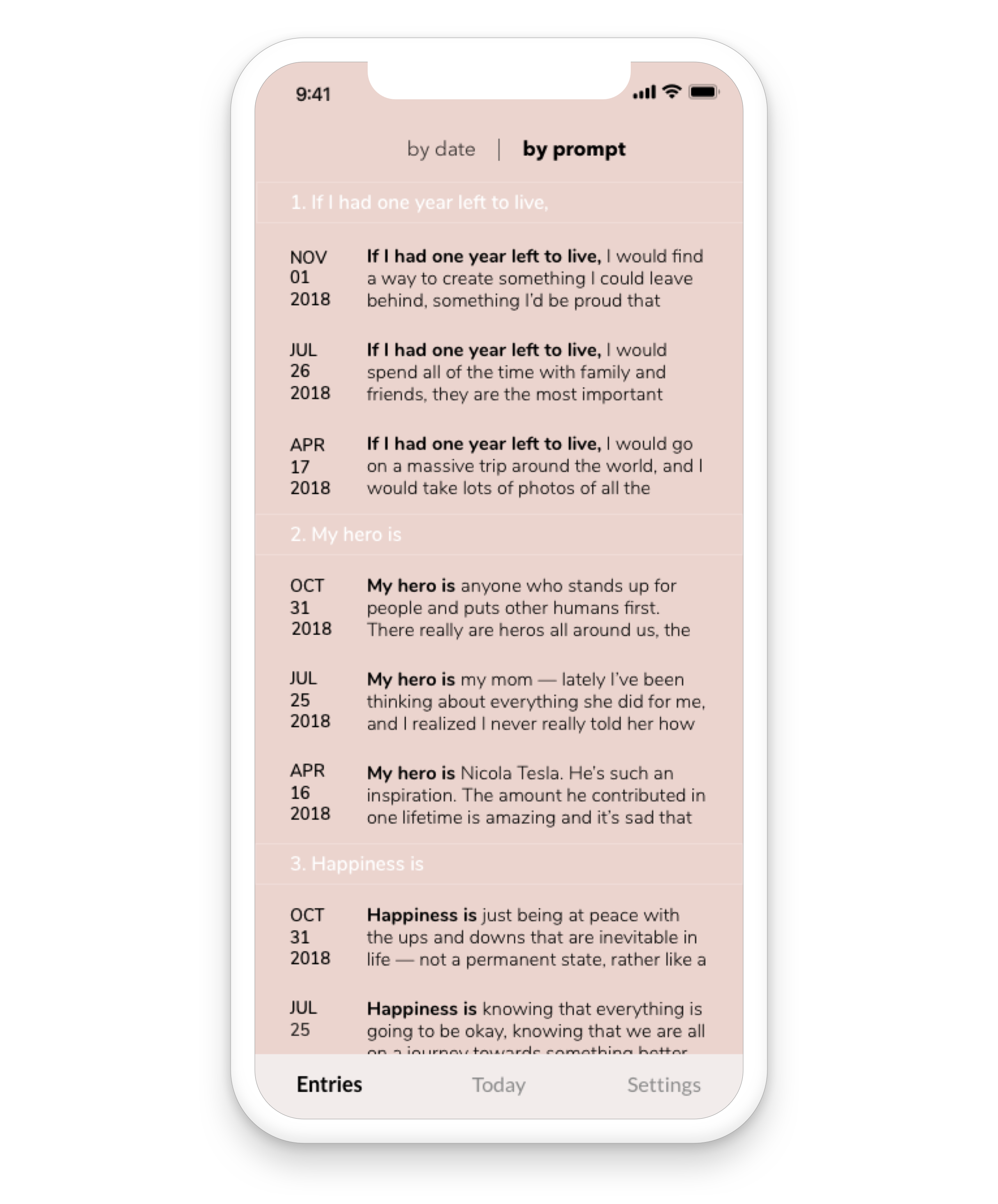 The same prompt recurs about every 4 months.
Keep asking yourself the big questions and look back on how you answered it last time. 🕟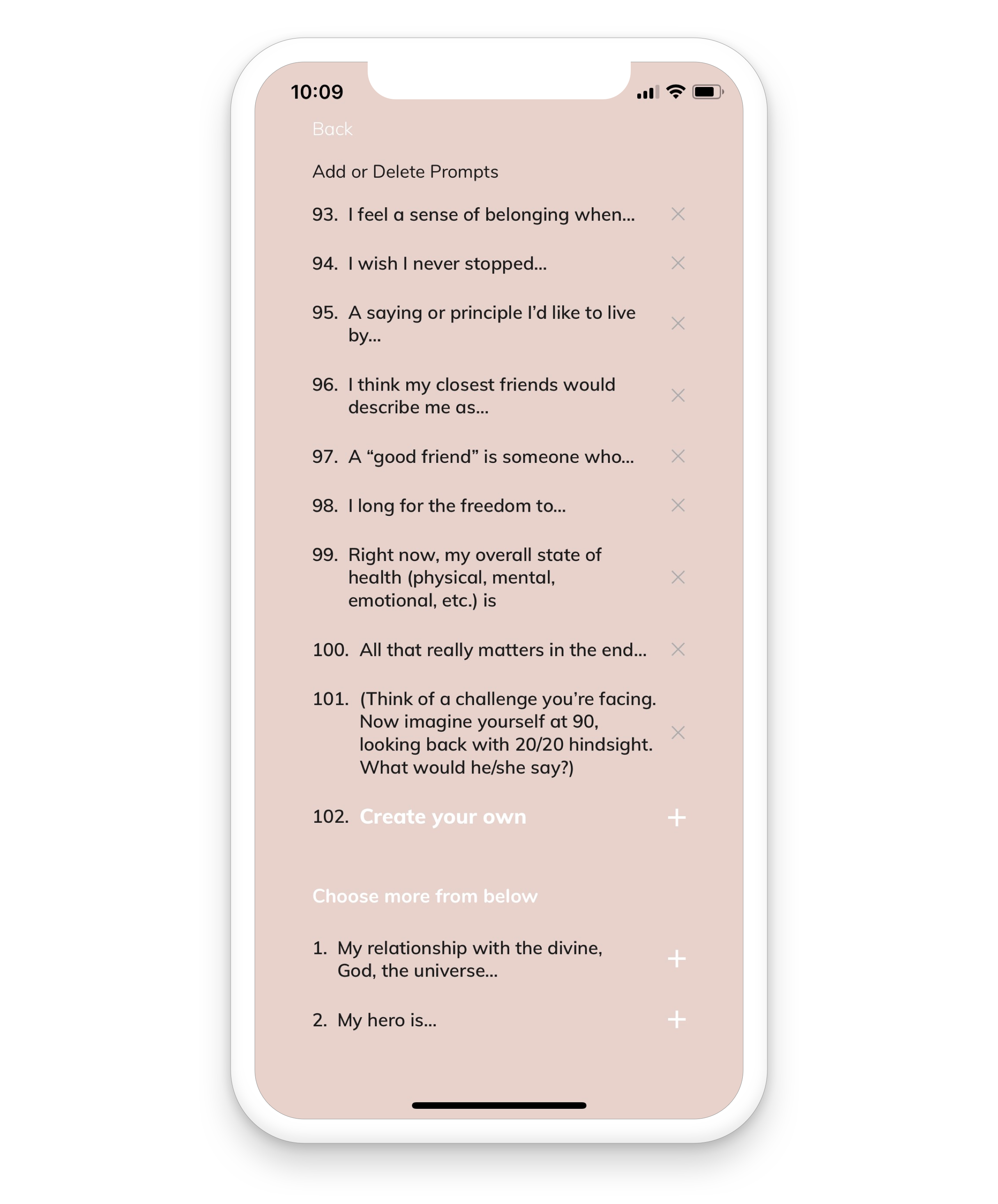 Edit prompts to your liking:
We have 100+ curated prompts ready to go, with 40+ optional prompts you can easily add. 😍
You can also customize your own: "I'm grateful for my wife Amanda because…"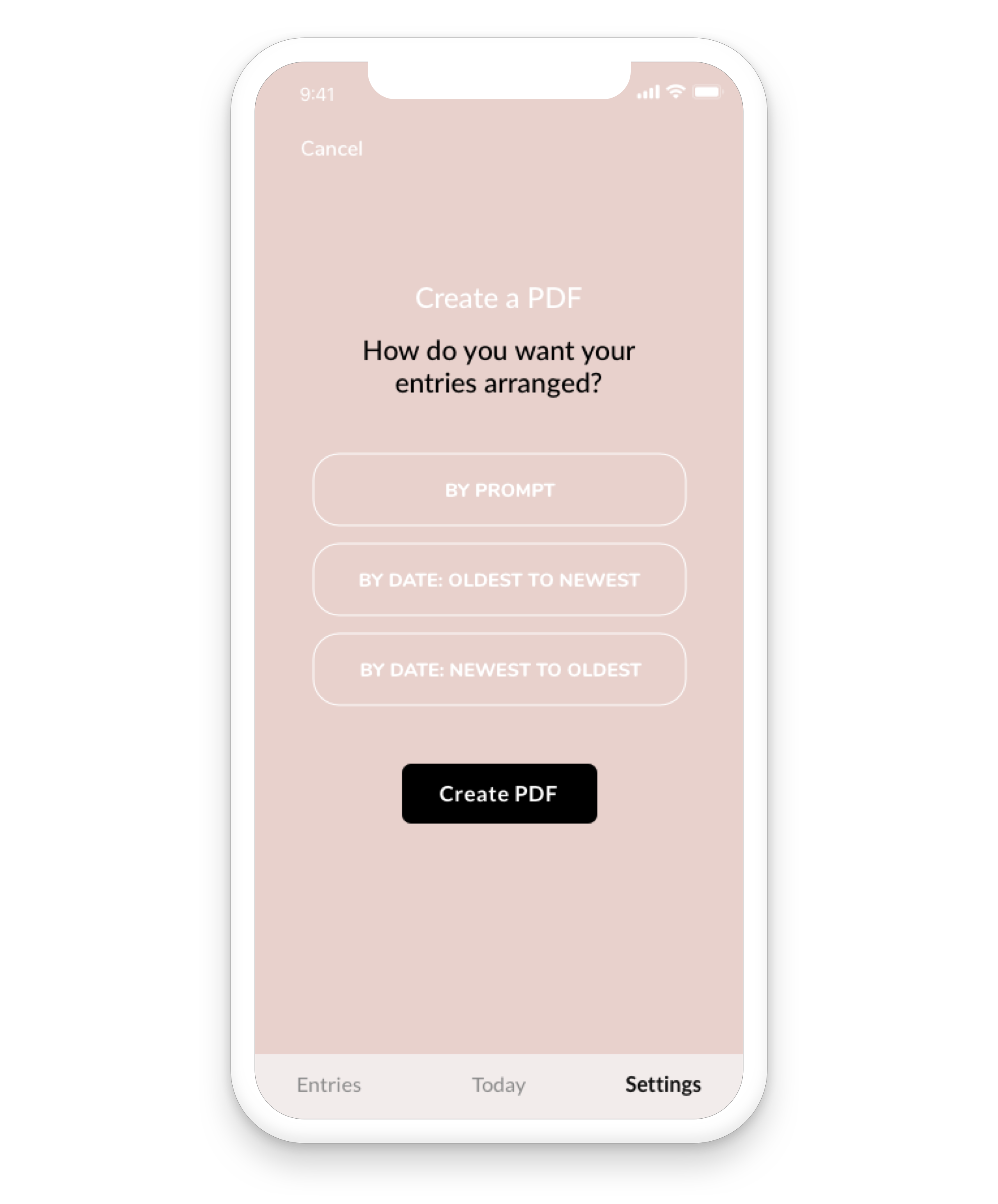 Instantly generate a PDF of all your entries. Email it to yourself, save it to your device, or print it out anytime. 🗒️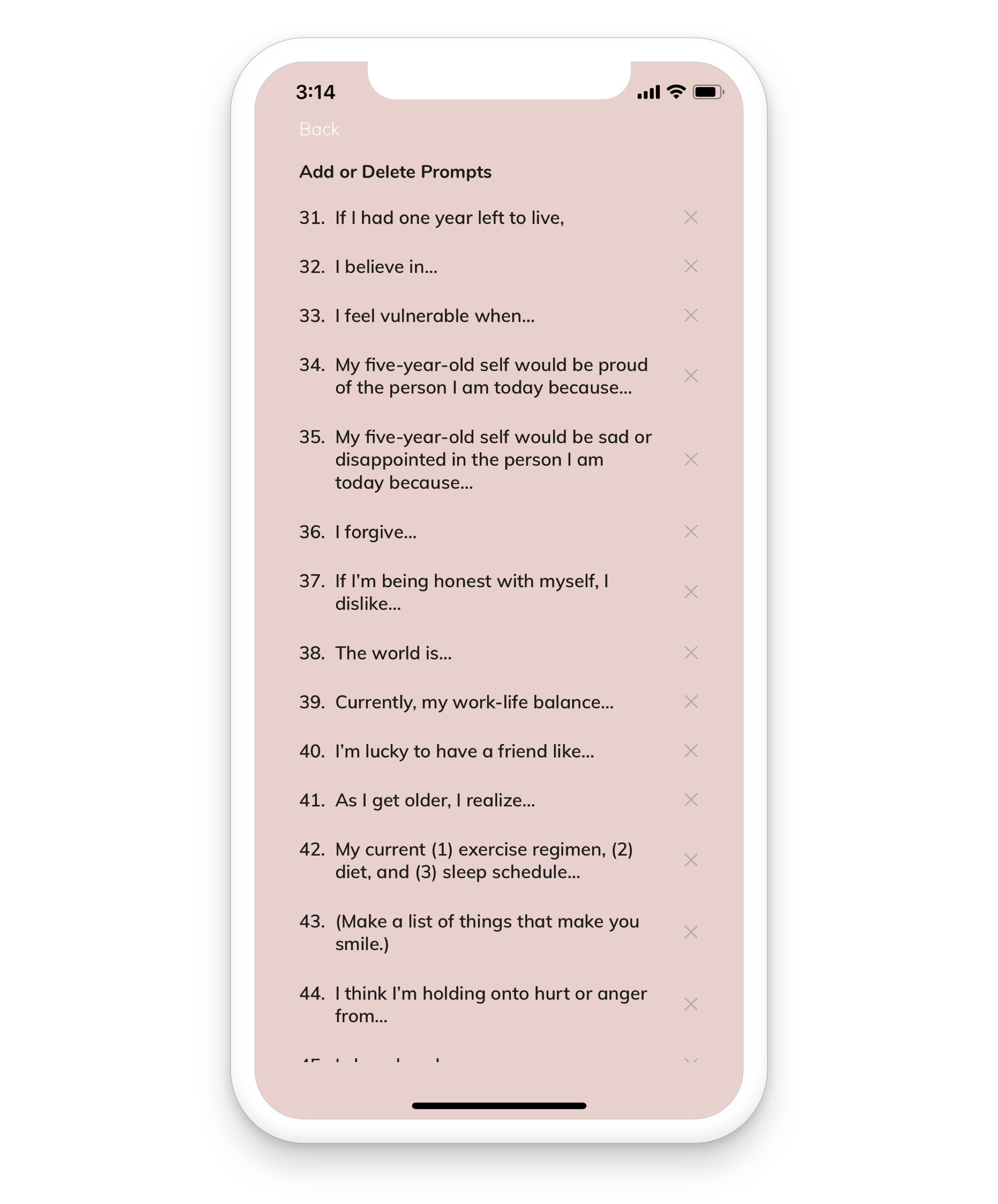 View a sample of our journal prompts: 1/3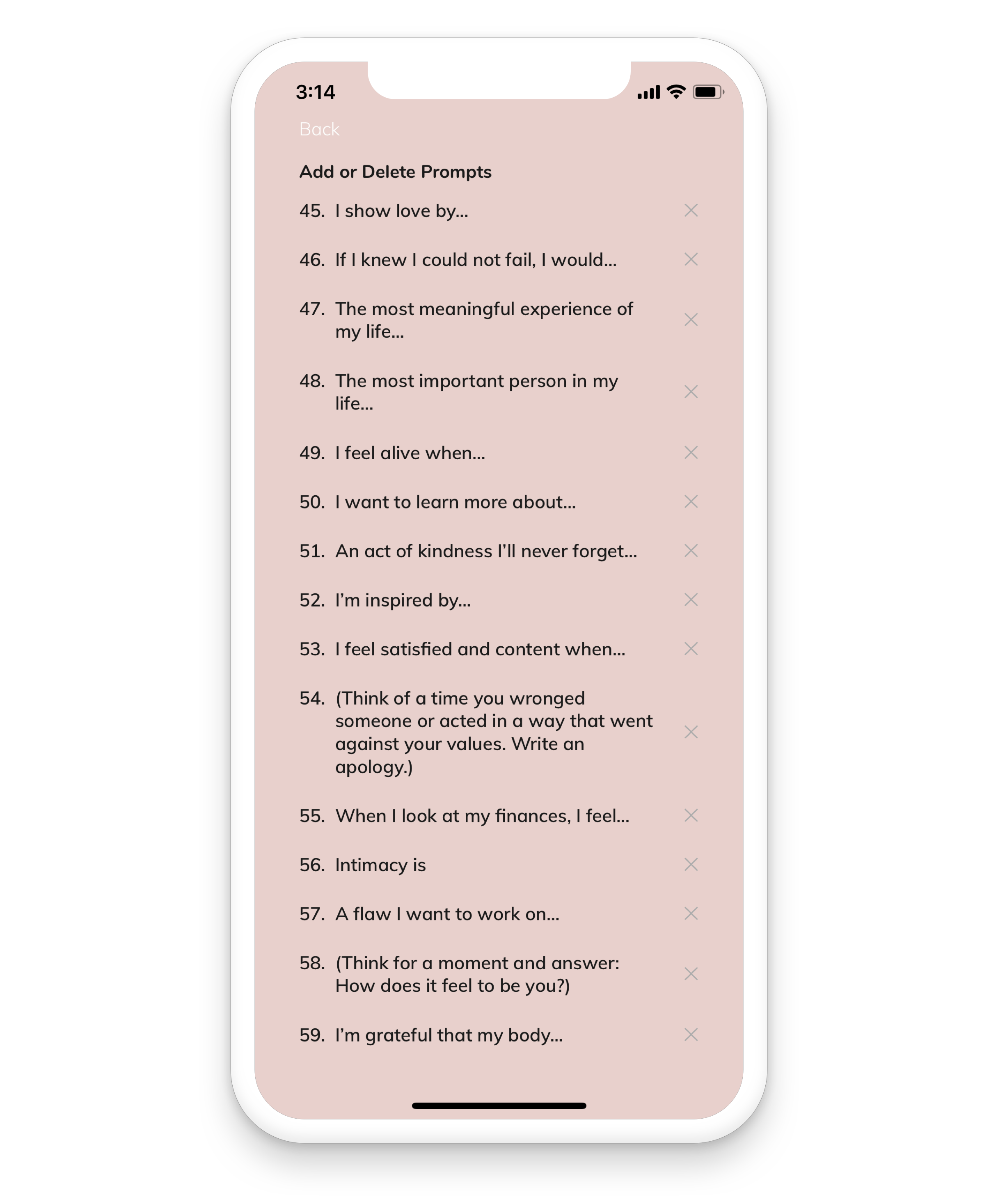 View a sample of our journal prompts: 2/3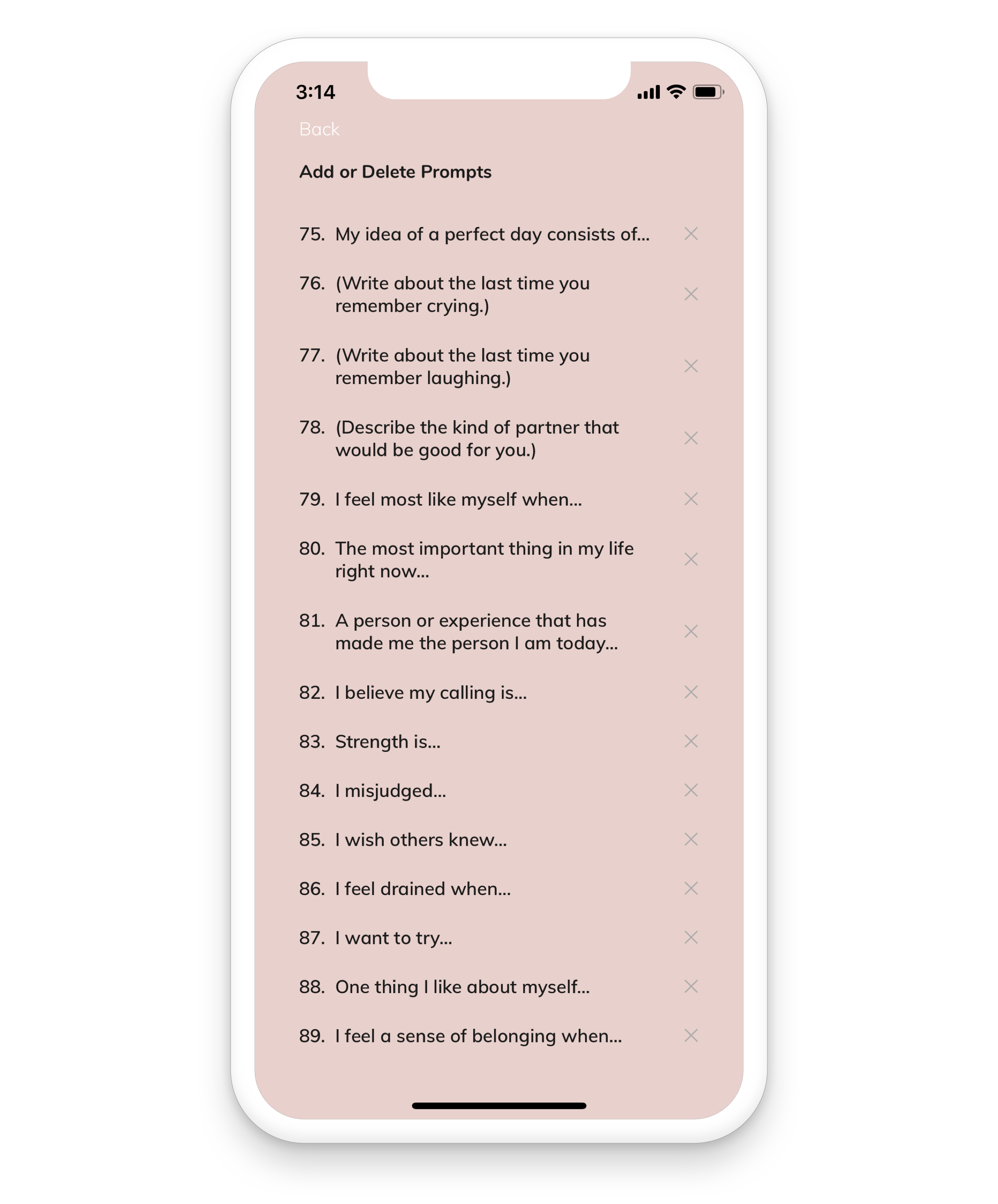 View a sample of our journal prompts: 3/3
Try it free.
Just to be clear, after a 2-week free trial, the app will cost 99¢/mo, varying slightly based on region. We're proud of our pricing and want to be upfront about it. :)
Stay well, darling.
We hope our apps help ease your road to becoming all that you are meant to be. 💃🏻