PROMPTED JOURNAL
Understand yourself with 100+ meaty journal prompts.
Fit introspection into your daily life.
Thoughtful journaling for busy lives
Our carefully crafted prompts remove the struggle of thinking of things to say, and help you understand yourself so you can better steer your life.
Think of them like "conversation starters" for a talk between you and well… you.
Take 10 minutes a day to reflect on your journey.
Journaling doesn't have to mean recounting the mundane events of the day. Reflect on an interesting prompt every day on your subway ride, or over your morning coffee.
Witness your growth in your own words
The same prompt comes up about every 4 months. See how your thoughts on important topics (e.g. "Happiness is...", "If I knew I could not fail, I would...") evolve overtime.

Be your own best friend...cheerleader, therapist, spiritual guru, etc.
We made it easy to implement well-intentioned advice like "Love yourself," and "Be your own best friend." Reflect on your hopes and desires, and really listen to yourself like a best friend would.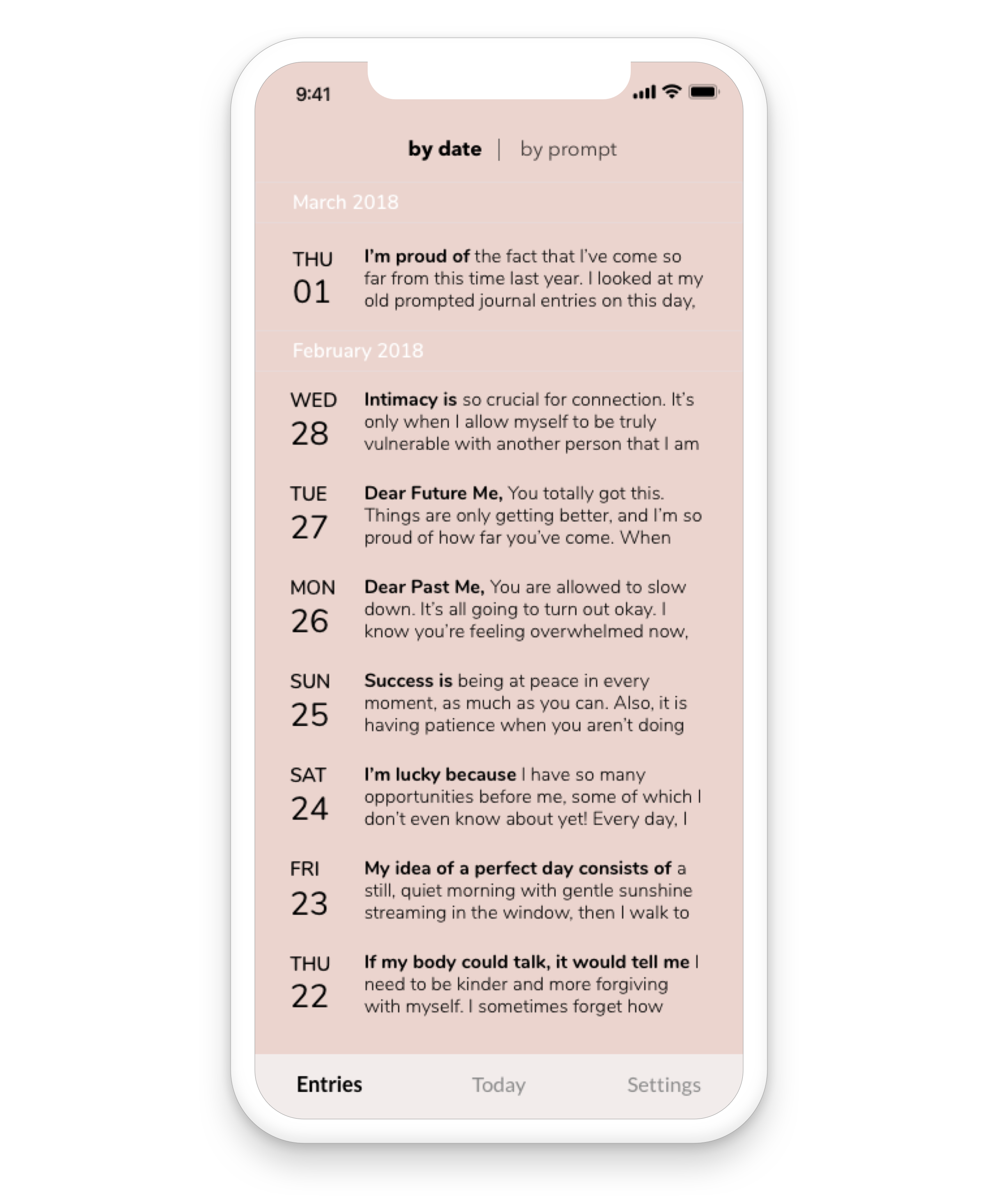 Reflect on a different prompt every day:
Get to know yourself from many angles.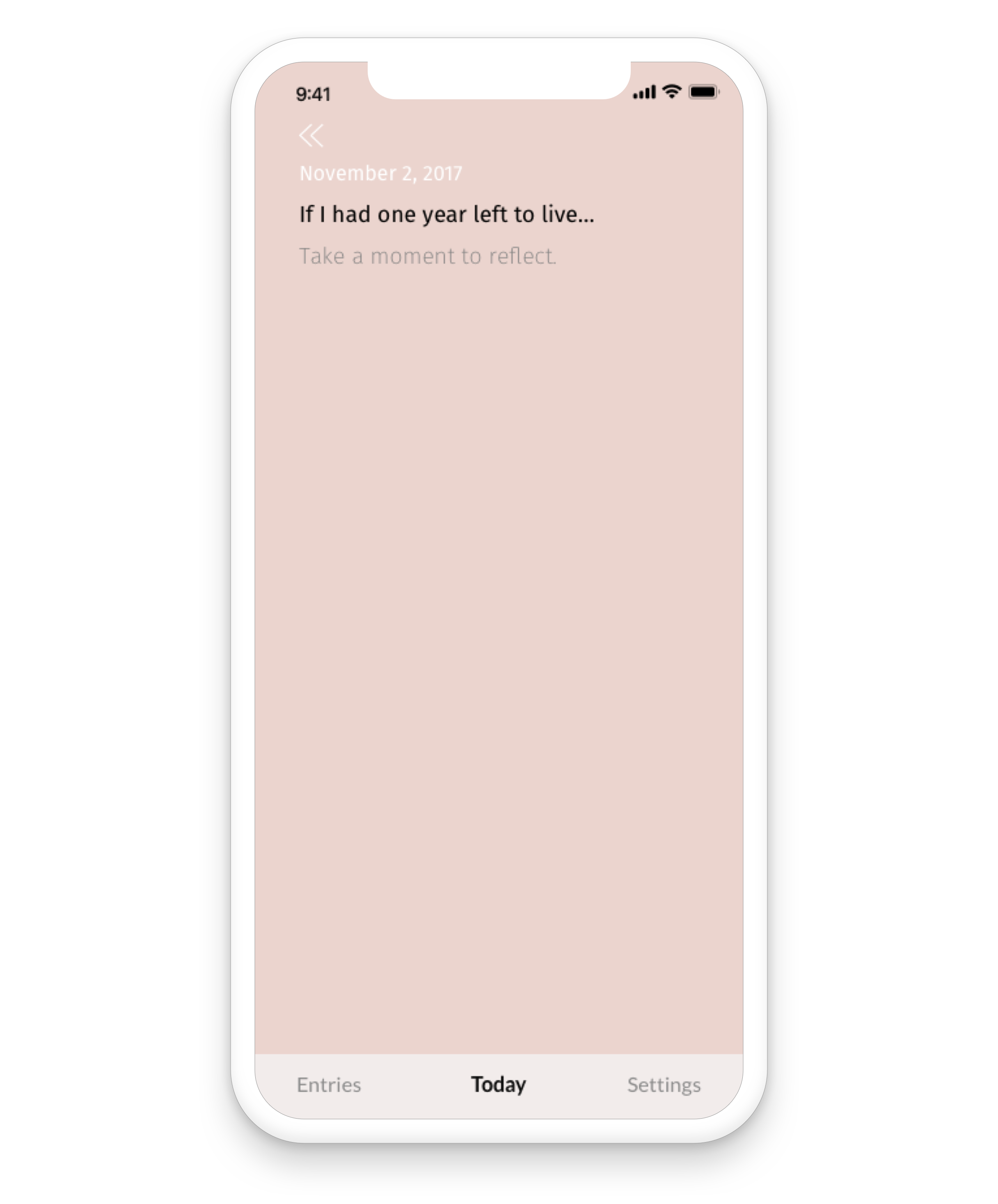 Think about the big questions:
Make the most out of your me-time.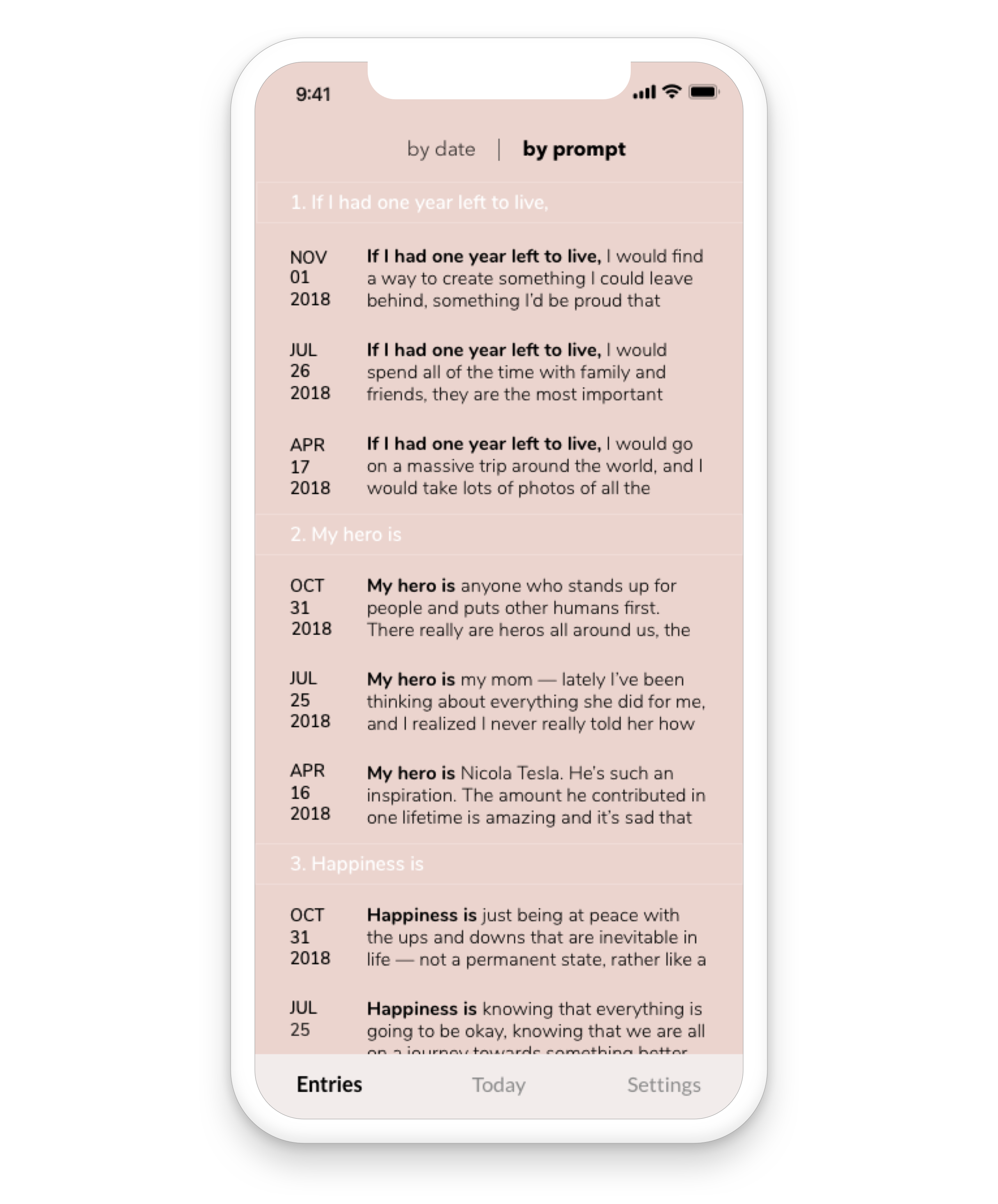 The same prompt recurs every 3-4 months. Ask yourself the big questions regularly and discover how you change.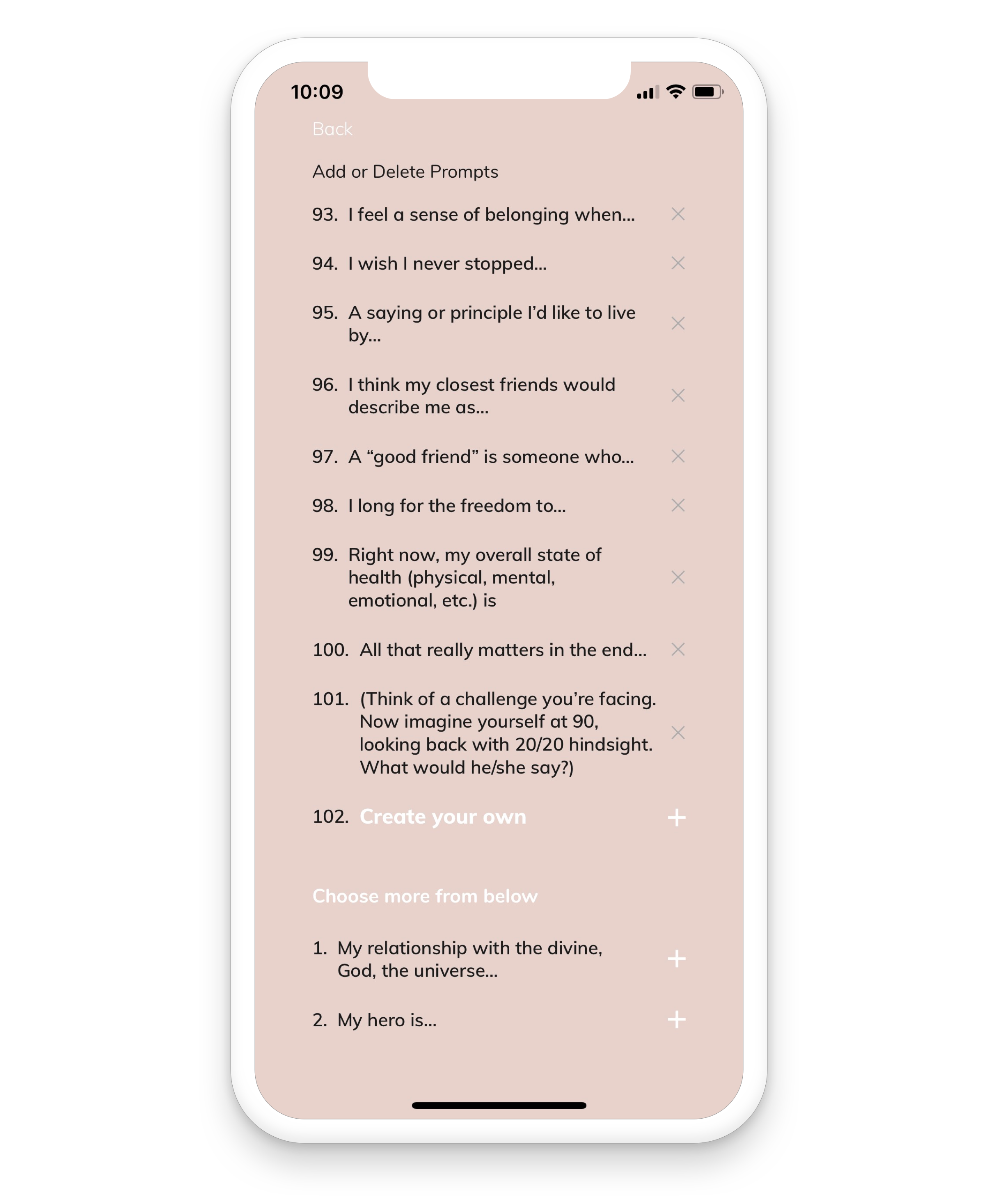 Edit prompts to your liking:
We have 100+ curated prompts ready to go, with 40+ optional prompts you can easily add.
You can also customize your own: "I'm grateful for my wife Sophie because…"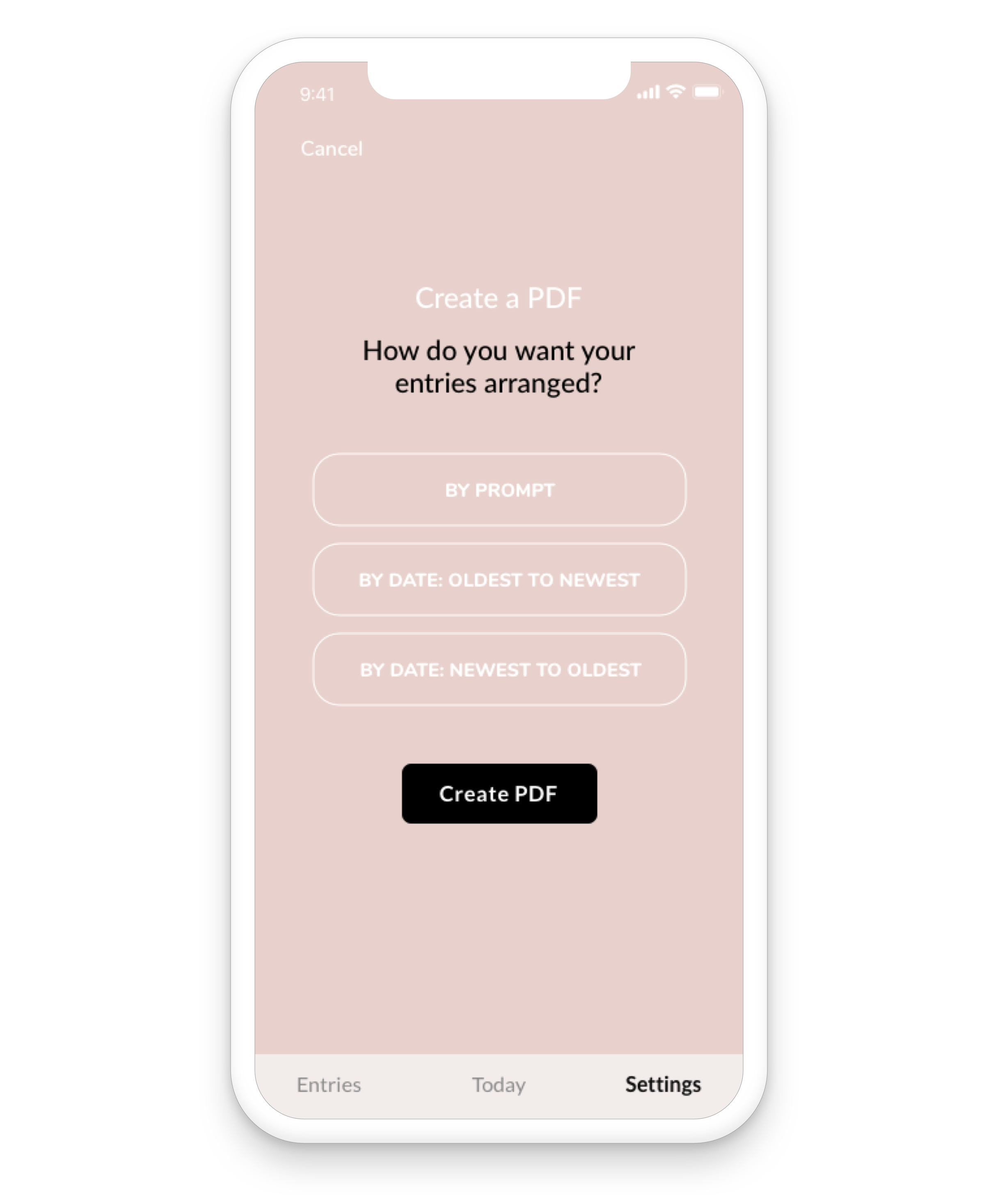 Instantly generate a PDF of all your entries. Email it to yourself, save it to your device, or print it out anytime you want.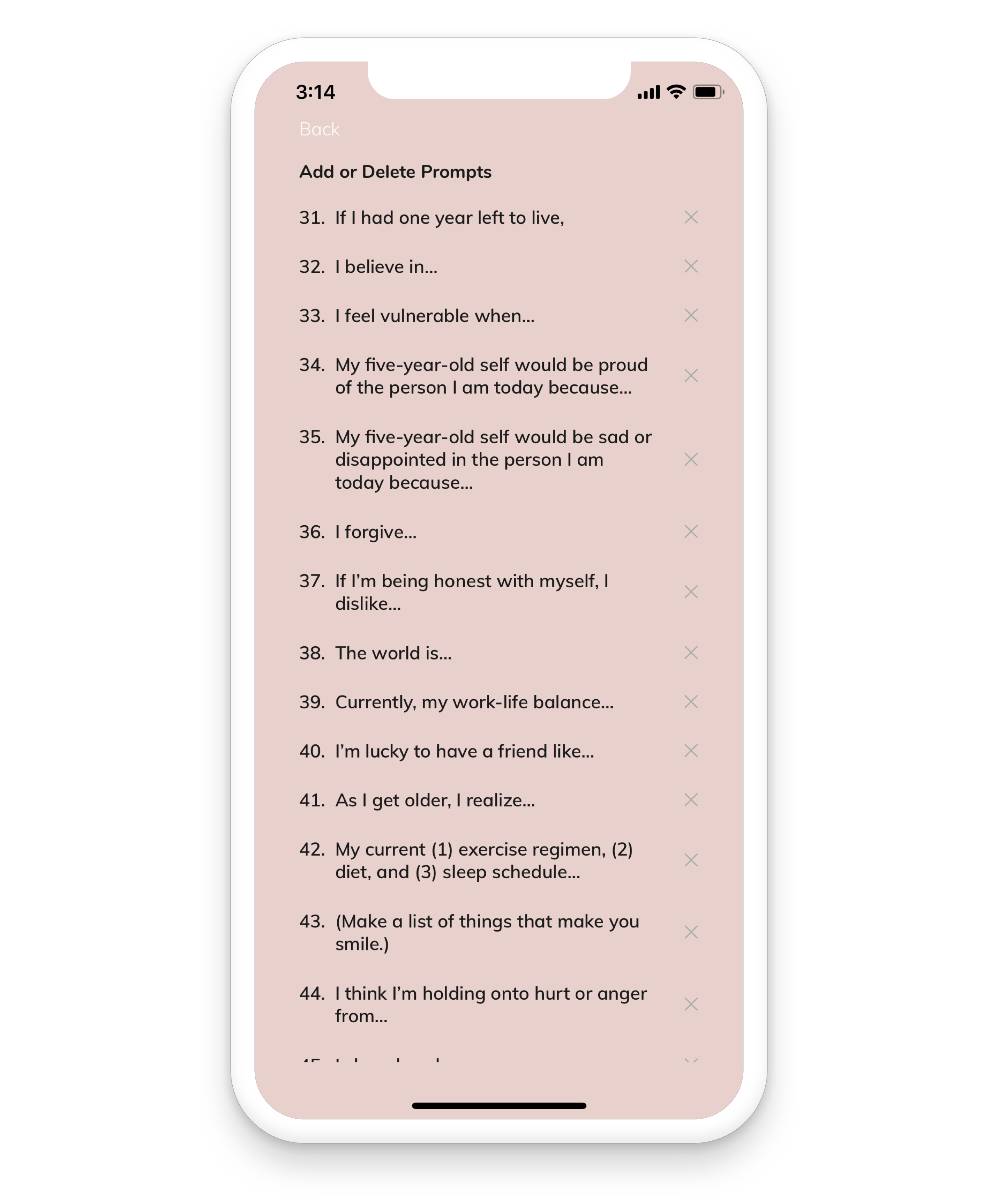 View a sample of our journal prompts (1/3)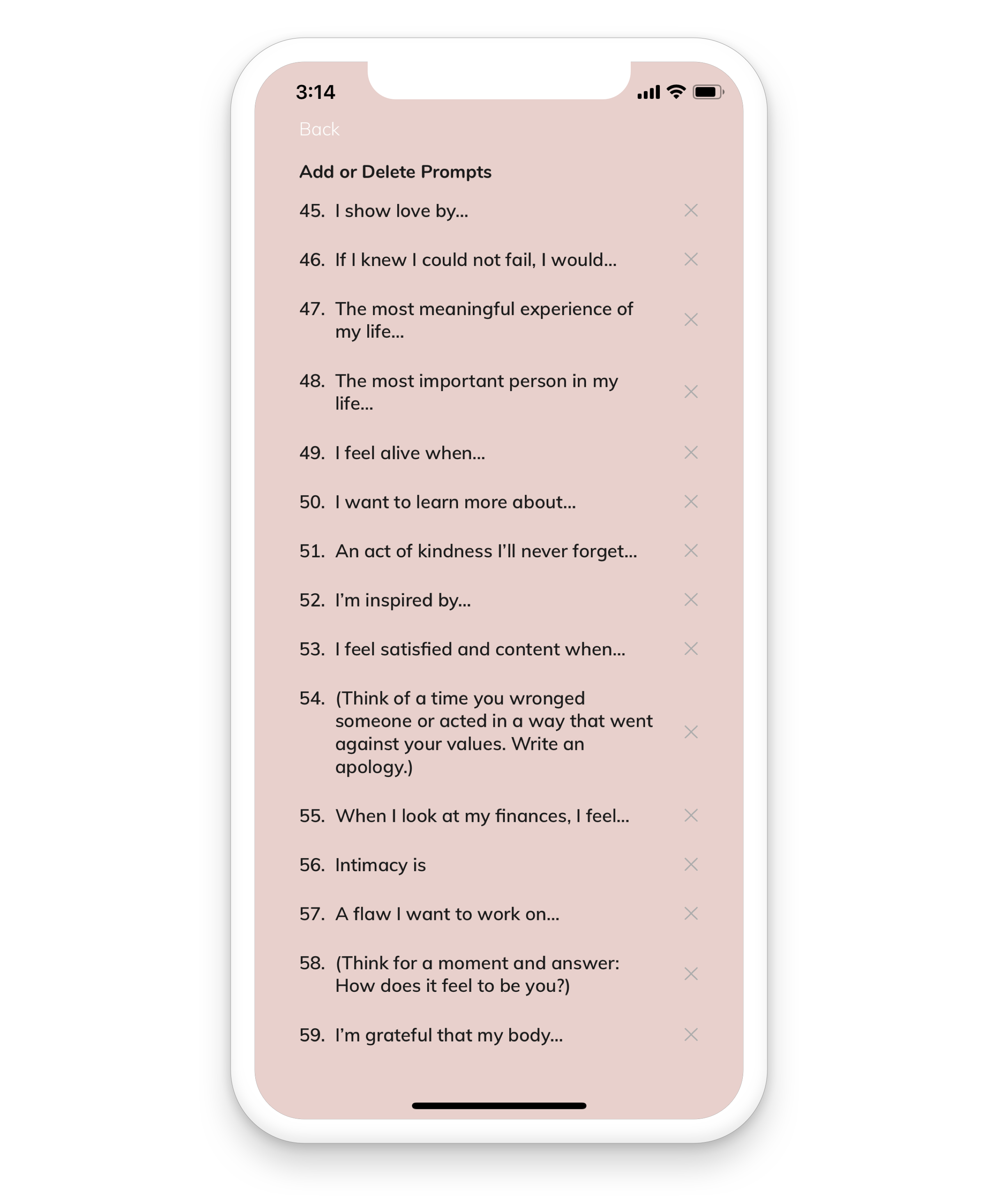 View a sample of our journal prompts (2/3)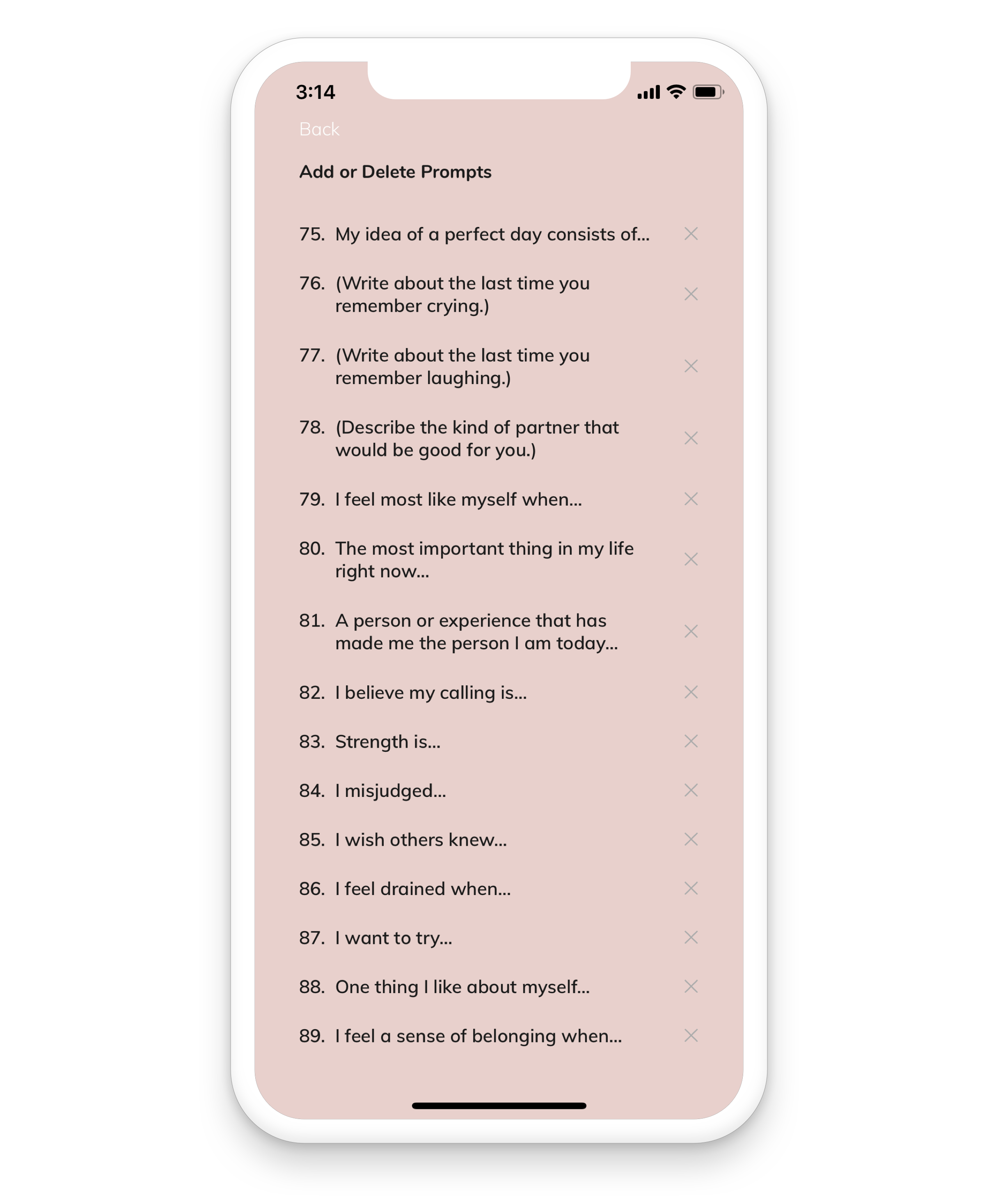 View a sample of our journal prompts (3/3)
Try it free.
Just to be clear, after a 2-week free trial, the app will cost 99¢/mo, varying slightly based on region. We're proud of our pricing and wanted to be upfront about it. :)
Stay well, darling. We hope our apps help ease your road to becoming all that you are meant to be.